2018 Jeep Wrangler
Find Yours
View Specials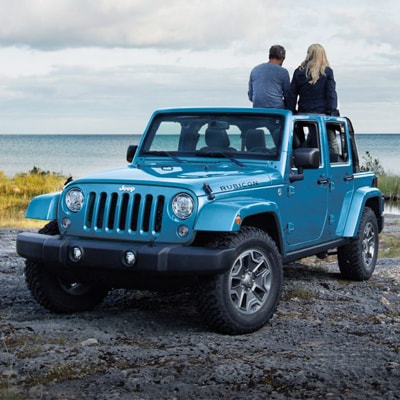 Top Configurations
Style Based on Preference
Do you prefer a specific top configuration on your Jeep brand model? The 2018 Jeep Wrangler JK matches your preferences for the lifestyle you are looking for. Ride with no top on in the summertime, a soft top that can be easily removed, a hardtop and even a body-color matching hardtop.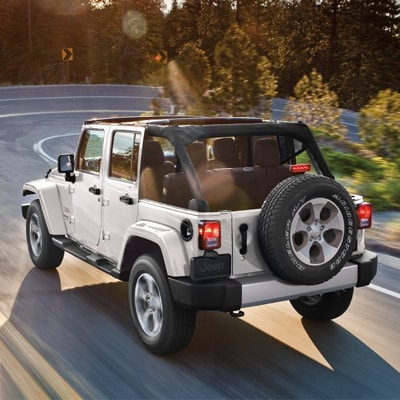 Door Configurations
Opened Up or Closed Off
The thrill of no doors on an SUV, either out on the wild or feeling the wind fly by on an interstate commute, is one valued by many drivers. Choose to have no doors, half doors or full doors on your 2018 Jeep Wrangler JK models. This is one more example of how customized these new Jeep brand models can be for your experience.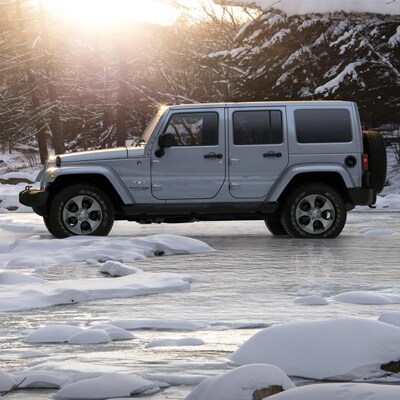 Winter Prep
Features for Four Seasons
Do you plan trip up north in the winter for the holidays with the family? Are you frequently in more frigid climates where snow, sleet and ice are considerations? With the 2018 Jeep Wrangler JK, you won't have to worry. Features such as all-terrain tires and heated mirrors are available to keep visibility clear and control firm in these moments.

More Features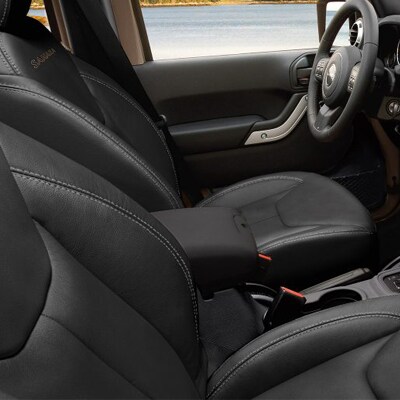 Heated Front Seats
Warmth When you Need It
Available heated front seats inside the 2018 Jeep Wrangler JK are perfect for colder mornings when you are waiting for the rest of your vehicle to warm up. Configure the settings and enjoy settling into a warm commute into work, as this Jeep brand model is designed for luxury comfort even for the more subtle moments.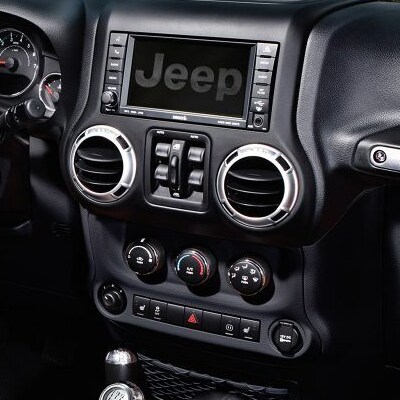 Uconnect Technology
Smartphone-Synced Entertainment
Available Uconnect infotainment in this new Jeep brand model keeps you connected to friends, the best of your mobile device, and the directions you need to reach your next destination. Smartphone app integration, navigation and Bluetooth connectivity are all accessible through a touchscreen interface in the cockpit of your SUV.