The Jeep Renegade

Find Yours
View Specials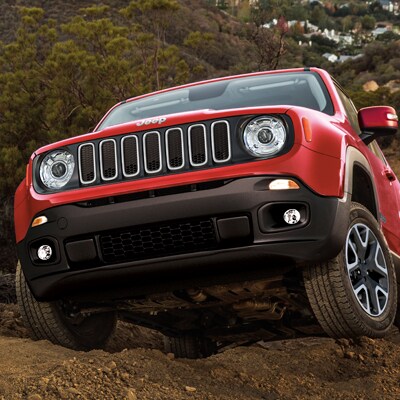 Four-Wheel Drive Design
Ready for the Off-Road
Available for all Jeep Renegade models and standard in the off-road centric Trailhawk model, you can look forward to the exhibit of premium control with the legendary Jeep brand four-wheel drive lineup. Numerous options give you flexibility when it comes to travel over uneven surfaces, rocky terrain and unpredictable landscapes.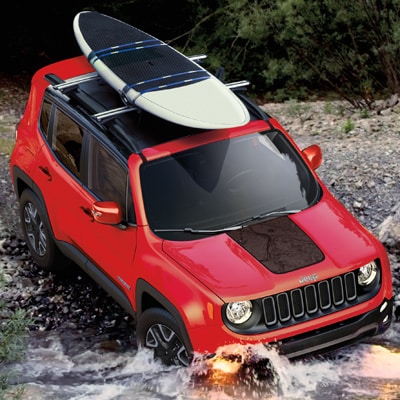 Selec-Terrain Management System
Select your Drive Mode and Enjoy the Landscape
Auto, Snow, Sand and Mud drive modes in the Jeep Renegade allow you to prepare your vehicle for a respective scenario with the proper configurations already set in place. These settings set your vehicle up for success regardless of where your adventure may be heading next, highlighting the versatility of this Jeep brand model.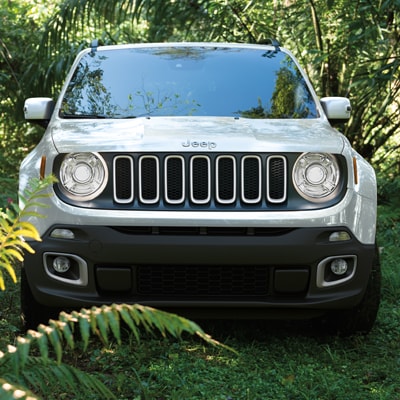 Exterior Style
A Jeep Brand Look with Adventuresome Flair
A seven-slotted vertical grille, sculpted headlights and a compact body frame give the Jeep Renegade a vintage Jeep brand look that honors the best of what the lineup has to offer. At the same time, this upbeat styling meshes well with the off-roading capabilities and four-wheel drive prowess that this model is known for.

More Features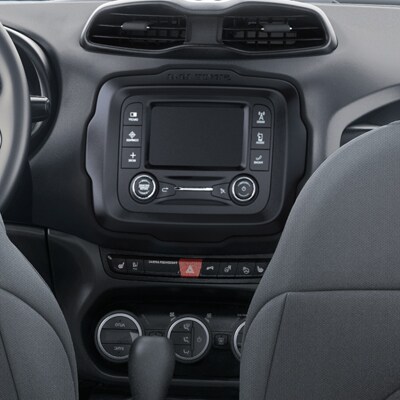 Uconnect Infotainment System
Technology that Goes the Extra Mile
From the Uconnect app allowing you to remotely access your vehicle to an available Wi-Fi hotspot that allows your guests to search restaurant ideas and destination details on the go, the Uconnect infotainment system in the Renegade succeeds with its thorough depth of features and simplicity of use.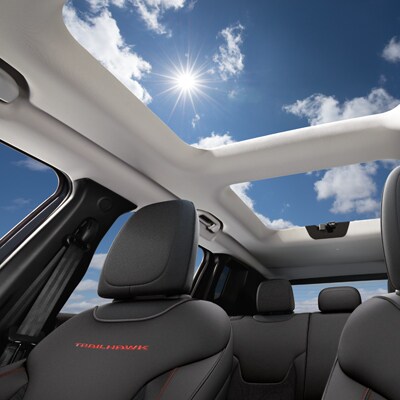 Open-Air Sunroof
Fresh Air and a Scenic View from a New Vantage Point
The optional My Sky open-air sunroof utilizes power vent and slide functionality for quick and easy access to the top of your vehicle when you feel like opening things up. Great for fresh air and to bring in some sunshine on a summer cruise, this feature brings you one step closer to nature when behind the wheel of a Jeep Renegade model.