The Dodge Charger

Find Yours
View Specials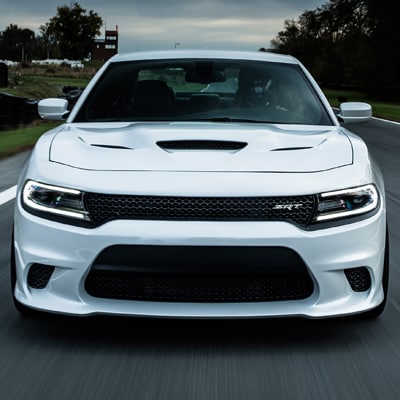 Supercharged Hellcat Hemi V8 Engine
Incomprehensible Force Underneath the Hood
The available 6.2-liter Supercharged Hemi V8 engine for the Charger helps this vehicle earn the distinction of the strongest sedan assembled here in the United States. An unthinkable production of 707 horsepower allows you to explode off of the line and show off class-leading capability both on the race track and in the travel lane.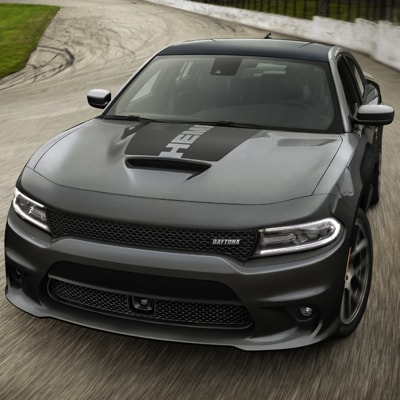 Body Design
Sport-Themed Flair that Makes a Bold Statement
A pronounced roofline, chiseled touches and a racetrack-themed rear taillight alignment give the Dodge Charger the sporty flair you are looking for in your next dynamic muscle car. Complementing the forceful lineup of engines underneath the hood, match your power with an attention-grabbing style that will certainly warrant some gazes.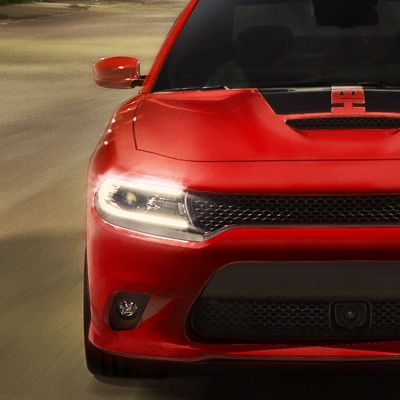 LED Daytime Running Lights
Visibility to go with Acceleration
Visibility throughout a day of travel is important, and the LED daytime running lights on the Dodge Charger allow you to maintain consistency when it comes to making your presence known to others. This allows for additional peace of mind to make all of the power you put on display more exciting.

More Features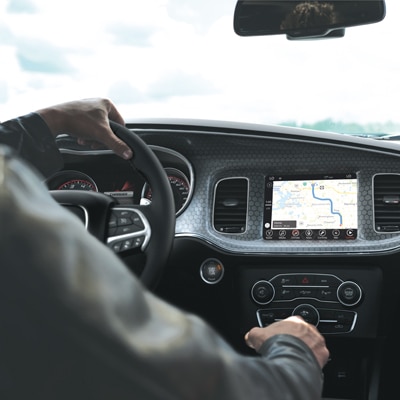 Uconnect Infotainment System
Premium Technology You Understand
Technology that doesn't take a complex owner's manual to configure can make a difference, and you will appreciate how easy the features of the Uconnect infotainment system in this new Dodge model are to learn. An available 10-speaker Beats Audio sound system can be integrated into this advanced touchscreen technology and connectivity for enhanced music, playlists and radio talk show listening.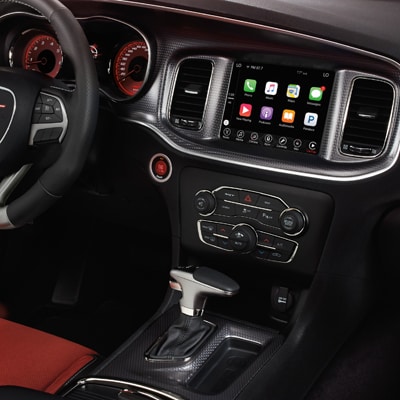 Apple CarPlay and Android Auto Compatibility
Incorporate your Mobile Device into the Drive
Standard mobile app integration in the Dodge Charger allows you to access everything from navigation to personal music, messaging and connectivity from your smartphone through voice-activated control. Bring your mobile device on the go and don't miss a minute of staying connected with the outside world.