2018 Chrysler Pacifica
Find Yours
View Specials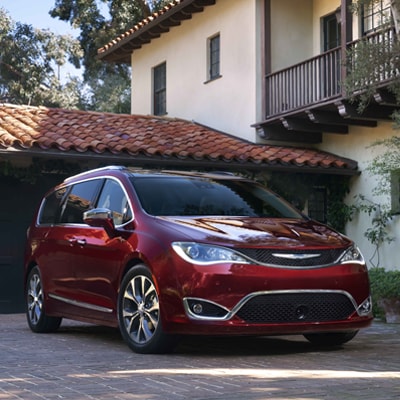 Cars.com 2018 Family Vehicle of the Year
Award-Winning and Trustworthy
Industry reviews of vehicles are critical to your peace of mind and the faith you can place in your next family carpool option. The 2018 Chrysler Pacifica is proven when it comes to establishing an impressive reputation. As the 2018 Family Vehicle of the Year for Cars.com, this new Chrysler minivan is accomplished in the industry and an ideal match for your daily commutes.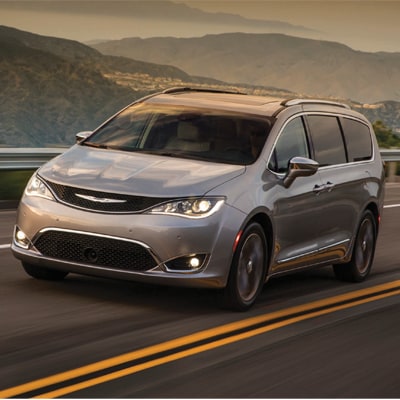 Performance
V6 Engine Power and Hybrid Efficiency
Who says minivans can't be both powerful and efficient? The 2018 Chrysler Pacifica shows off both important performance categories well. The 3.6-liter V6 engine in this model produces 287 horsepower to give you extra power when keeping a busy drop off schedule according to plan, as an available hybrid engine comes with 84 mpge as the most efficient minivan option in the marketplace.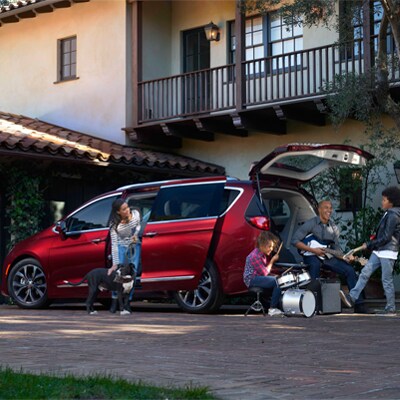 Power Sliding Doors
Innovative Vehicle Access
With consistent stops in your carpooling process, an easy loading and unloading system is needed. The class-exclusive hands-free power sliding doors supply this. Before a line forms, get your vehicle open so the family can climb in quickly and you can get on your way.

More Features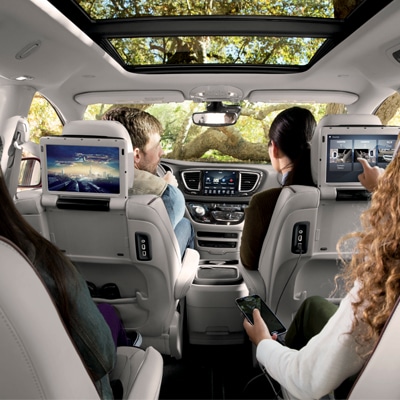 Active Noise Cancellation
Serene Carpooling Moments
A peaceful carpool may seem like a dream, but the 2018 Chrysler Pacifica turns this preference into a reality. Standard active noise cancellation insulates you and your family from the busy nature of the outside world, so that you can relax and enjoy conversations, entertainment and occasional peace and quiet.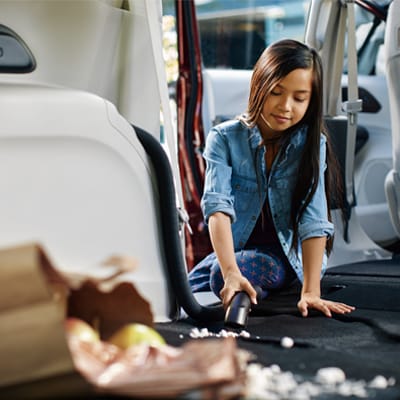 Stow 'n Go, Stow 'n Vac
A Clean Cabin with Creative Storage
With Chrysler Stow 'n Go, you can rearrange your cabin as needed to store second row seating away and make room for cargo supplies coming along for the trip. Available Stow 'n Vac accounts for the clean cabin you wish to maintain. Powered by RIDGID, this comes in as the most powerful vacuum available in the segment.